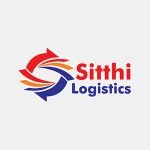 Website ບໍລິສັດ ສິດທິໂລຈິດສຕິກ ລາວ ຈຳກັດ
Our Company History
Sitthi Logistics Company Limited was established in 2008 as a part of supporting business alongside with Petroleum Trading Lao Public Company.  Sitthi Logistics is also a subsidiary company of PTL Holding, one of the leading business investment companies in Lao PDR.  Besides sharing the same mother company of diverse businesses, Sitthi Logistics also derived a long way from the founding conglomerate of Phongsavanh Group established since 2011.  The companies share the same vision of being the leading industry of transforming Laos from landlocked to land-linked country, providing operational efficiency to develop and enhance the interlinked logistics system.
Sitthi Logistics Lao offers logistical services for PTL Holding Group's consumer goods including PetroTrade's oil and petrol products.  Today, Sitthi Logistics provide domestic transport via 80 fuel trucks and cross-border transport via 110 fuel trucks.
URGENT JOB! CAREER OPPORTUNITY WITH SITTHI LOGISTICS
Position Title: Senior HR Officer
Department: Human Resource Management
Report to: Human Resource Manager
Location: Based in Vientiane Capital, Laos
Business group: Logistics
Responsibilities:
Co-ordinate and carry out recruitment and selection of employees. Public relations for the position through various social media. Follow up and collect the Resume documents of candidates. The President of the party who needs employees to consider for select and interview.
Co-ordinating and making arrangements to make requests for additional staff according to the needs of the management and process for the Human Resources manager to consider and request for additional staff to submit to the manager for approval.
Co-ordinating and conducting the preparation of the offer letter and the contract Employment (Employee contract).
Explore the need for training according to company policy.
Tract attendance, absences, OT to summarize Payroll.
Monitoring the importation of workers from abroad and Work Permit.
Monitoring the welfare of employees and social security to be in accordance with the policy of company and to be legal.
Assistance in the recording of meeting reports with the human resources department and follow up the work assigned in the meeting to complete as assigned.
Organized as a library, arranged to make information reports with public relation for those with related work characteristics to use for information study. As a collector of book, materials, materials obtained from the external training.
Other duties assigned by the line manager.
Requirements & Qualifications:
Bachelor Degree in business Administration, Human Resource Management, or relevant field.
3 years experienced in Human Resource Management in generalist.
Strong communication skill and time management skill, ability to handle with multiple tasks.
Strong ability to prioritize.
Teamwork and ability to work under pressure.
Application form closing date:    31st Aug. 2023
Please send your Cover Letter and CV to: hr@sitthilogistics.com
Whatsapp  : +85620 95165952
Office Number: 021 262204